Suspect confesses to police
:
A Grand Junction, Colorado man was arrested by police yesterday on charges of incest and sexually assaulting a child.
Jeremy Hale, 32, was apprehended after police learned of the incident that is believed to have occurred at least 15 different times.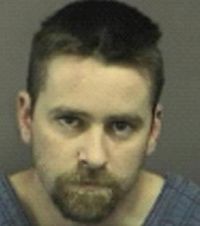 According to an affidavit, the child told investigators that Hale had touched her multiple times and when police confronted him about the allegations he allegedly confessed.

This isn't the first time that Hale has been in trouble with the law. In April of 2007 he was arrested after walking into his workplace with a loaded assault rifle and a handgun and making various threats against his coworkers.