A West Richland, Washington man has plead not guilty to child rape charges even though police say they have the photos to prove it.
The suspect, 36-year-old Matthew Adam McCracken, is accused of raping the girl last summer in a public school playground.
According to reports, police searched the home of Mr. McCracken and found a sex toy that he allegedly used to rape the girl. Officers also found numerous pictures of the incidents purportedly taken by the suspect himself using his camera phone.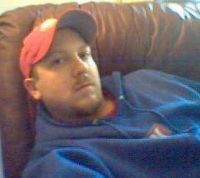 A detective associated with the case was quoted as saying:

"We searched the computer and found the pictures that were described by the victim during the same date and time period that the victim said it occurred."
McCracken is currently in jail in lieu of $100,000 bail.
On his above MySpace profile, McCracken claims that he is married with three children.