Incidents occurred while giving music lessons, say police
:
Maryland state police have arrested a 44-year-old pastor on child sexual abuse charges.
Tony Ray Malbrough, of Indian Head, was jailed after a 14-year-old boy called police and told them that he had been sexually abused for years by Malbrough while receiving music lessons at his home.
During a subsequent investigation police learned more disturbing information that there may have been more victims that had been abused by the saintly hands of the good ol' preacher.
Malbrough, who claims to have been a pastor for over 17 years, is married and currently has three children. He is affiliated with the
New Community Church of God In Christ
.
Up until his arrest his position at the church was "Minister of Music".
I would have linked a video of one of his sermon's here via
his YouTube page
, but unfortunately there doesn't appear to be any sound on them. Malbrough often uses the screename "
pianomanmd
" online.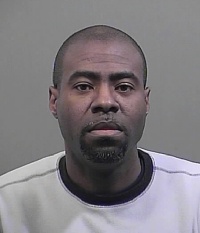 On a separate MySpace account devoted to his church, Malbrough states he has previously served in various positions including, choir president & director, worship leader, Sunday school superintendent, teacher and youth mentor.

He has been charged with second-degree child abuse, third-degree sex offense, fourth-degree sex offense, and possession of child pornography.

Investigators ask that if you know of any more information on this case or know someone who may have been abused by Malbrough to call them at 301-609-6558.