DNA matches suspect, states report
:
Ohio state police have arrested a 33-year-old man on charges of impregnating an 11-year-old girl.
Charles Dyson, of Wooster, is accused of raping the young girl on two different occasions sometime last year. He has been charged with two counts of rape.
The case against Dyson initially unraveled in October when the girl began to have abdominal pains and went to a hospital. It was there that she learned she had been nearly nine weeks pregnant. The victim subsequently terminated her unborn child.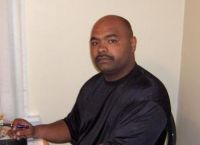 Investigators traveled to the abortion clinic and collected tissue samples of the fetus to compare with oral swabs provided by Dyson.

The DNA analysis matched Tyson to the unborn child.