Suspect held in lieu of $500,000 bail
:
A Florence, Alabama man has been arrested on charges that he had sex with a little 6-year-old girl.
Ronald Gardner Szezorak Jr., 21, is accused of abusing the girl, who is a friend of Szezorak's family, on at least four different occasions in 2008.
Police say the case against Szezorak initially unraveled when the child told a neighbor what had occurred. The neighbor then contacted the victim's mother who then in turn contacted the Department of Human Resources.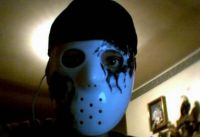 Investigators arrested Szezorak at his home and collected computers among other items for evidence.
He has been charged with four counts of first-degree rape, four counts of first-degree sexual abuse and four counts of first-degree sodomy.
Szezorak also maintained 5 others accounts found
here
,
here
,
here
,
here
and
here
.  His most recent account (click the above picture) list his occupation as "Toy's R Us".  
A myYearbook account associated with Szezorak can also be found by clicking
here
.