Suspect allegedly also encouraged boy & girl
:
A 40-year-old Shreveport, Lousiana woman has been indicted on charges of aggravated rape after being accused of engaging in sexual activity with an 11-year-old boy and encouraging him to have sex with his little sister.
Police say not only did Susan Johnston molest that same boy over a two year period but she also molested the girl who is said to be only 8.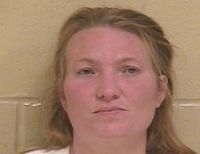 This is the not the first time that Johnston has been in trouble with the law. Last year, she and her then husband, Brandon, were charged with second-degree cruelty to a juvenile after their daughter was stabbed in the chest.