Investigation still continuing, say police
:
Oh, the horrors some quasi-celebrities must be feeling today as they share their names in the news with some quasi-humans accused of various sex crimes.
Which is to say it is not the former Baretta/Court TV star but instead a 22-year-old Ledbetter, Kentucky man that I am writing about.
Police say Robert Blake, who was originally arrested in November on sex charges, has now been charged with additional sex crimes, including multiple counts of rape, and sodomy.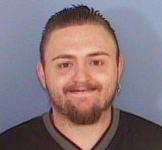 The alleged incident(s) are said to have occurred this past summer.