Georgia state police are asking for you help in locating a 21-year-old Ricon man.

Police say Ryan Adam Bowen is wanted on charges of child molestation, sexual battery, enticing a child for indecent purposes, and contributing to the delinquency of a minor.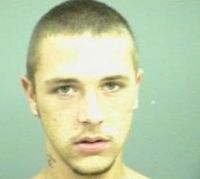 If you or anyone else knows the whereabouts of Ryan Bowen you are asked to contact police at 912-754-3449.
UPDATE: Bowen arrested and held without bond.