Suspect previously charged in separate sex case
:
A 22-year-old Ohio man pretending to be a 15-year-old has been arrested on charges of sending sexually explicit messages to an 11-year-old girl via her cell phone.
Pellegrino Fasulo III, of North Ridgeville, is accused of using the alias "Mike Pellegrino" to send messages to the girl and a friend of her's until the friend threatened to contact the police.
The friend however did not call police but instead told her mother what had happened. Concerned, that mother contacted the 11-year-old's mother who in turn questioned her daughter.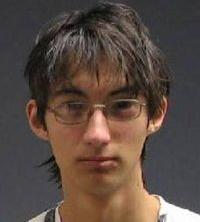 After confessing, she contacted police who subsequently arrested Fasulo and charged him with misdemeanor importuning.

Fasulo already has another case pending in court for allegedly having sex with a 15-year-old girl he had met online.

Anyone with additional information on Fasulo or this case is encouraged to call police at 440-204-2105.