Suspect thought he was chatting with 14-year-old
:
An Army reservist from Rogersville, Arkansas has been arrested in Iraq, where he is currently serving.
Investigators say Huland Hudson, 42 was apprehended after he allegedly exposed himself and masturbated over a webcam to someone whom he believed to be a 14-year-old girl online.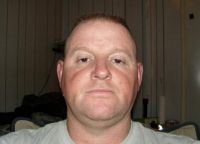 Like a lot of cases I post here and thankfully so, there was no girl but instead an undercover officer posing as one.

Hudson has been charged with two counts of attempted sexual misconduct involving a child.