Victim found unconscious
:
An 18-year-old Maryland man has been accused of raping a 13-year-old girl.
Police say Terrance Murphy, of Denton, was at an apartment on New Year's Eve when he sexually assaulted the girl who was later found unconscious in a bedroom there.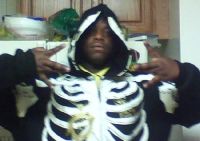 Of course it's probably safe to say that none of this would have happened if only the parent(s) of the girl actually took a half-ass interest in her well-being.

Regardless, Murphy has been charged with second-degree rape and second-degree assault.