A 30-year-old Idaho woman has been arrested by police after being accused of engaging in sex with a 14-year-old boy.
Lisa Marie Rasho, of Meridian, has been charged with lewd conduct with a minor under the age of 16.
Detectives say the case against Rasho began when a family member of the purported victim contacted police and told them what had happened.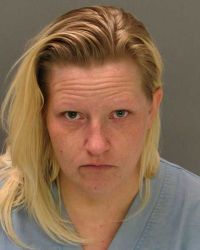 Besides the above MySpace profile, Rasho also maintained another one found here.

Thanks to a tipster for not only the original story but also the two MySpace profiles.