Suspect held without bail
:
A Jacksonville, Florida man has been arrested after police say he drove more than 150 miles in hopes of engaging in sexual activity with two young children, aged 9 and 6.
Adam Daniel Shepherd, 25, was apprehended by authorities after a woman contacted them and supplied them with information on Shepherd's possible interest in young children.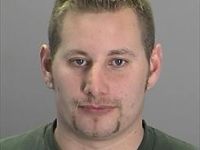 Police then set up a sting operation in which Shepherd was led to believe that he would be having sex with the two kids. When Shepherd arrived at the predetermined located he spotted the deputies and attempted to flee the location.

In the process, Shepherd rammed two police vehicles and ultimately led them on a two county chase before finally being arrested.