A 44-year-old Florida man has been arrested after allegedly raping and beating a woman for six hours.
Jonathan Libby, of Orlando, was apprehended after the victim told police Libby broke into her home and over a six hour period he raped and beat her. The victim also alleges that he held broken glass to her neck and threatened to wrap her body in a bed sheet and throw her in the Cocoa Beach.
The hellish abuse is said to have ended when the victim's mother arrived and subsequently convinced Libby that she was not going to call police. She however did contact police and according to the article:
"While investigators were speaking to the victim, Libby called her. Investigators listened as the victim confronted Libby, who did not deny that the incident occurred, but apologized for it."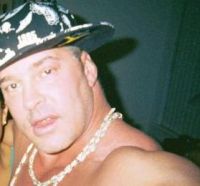 The 44-year-old was then quickly taken into custody and charged with sexual battery, felony battery, aggravated assault, and false imprisonment.

Libby remain's in jail in lieu of $500,000 bond.