Police in Arizona have arrested a Prescott man on accusations that he engaged in sexual activity with an underage girl.
Investigators say, Shawn C. Reel, 29, a security guard at the
Yavapai Regional Medical Center
, assaulted a fellow co-worker's 14-year-old daughter mutiple times.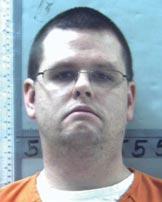 Both Reel and the minor told authorities that they did engage in sexual activity with each other.

The case against Reel initially unravelled when an e-mail was found that had purportedly been sent by Reel and contained sexually suggestive comments toward the 14-year-old.