Mother spent time smoking dope instead
:
In the sleepy little city of Bismarck, North Dakota police have charged an 18-year-old mother with manslaughter in the death of her baby infant.
According to police, Stevie Buckley, originally of Grand Forks, had taken her daughter into the emergency room sometime on Monday. Upon viewing the child, doctors noticed that the infant appeared dehydrated and had been so undernourished that her ribs were showing.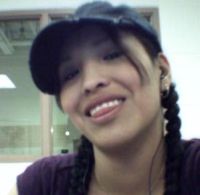 When police searched Buckley's home, they seized bottles of whiskey and vodka as well as drug paraphernalia and marijuana.

During an interview with investigators, Buckley admitted to drug use and child neglect.