Nevada--In the ever deteriorating crime-ridden city of Las Vegas, a 28-year-old man has been arrested and charged by police with the murder of a fellow MySpace friend on the premises of
Caesar's Palace
.
Bryan Hall, 28,
appeared in court early Monday morning
in the killing Bradley Flamm, 27, who police say previously knew each other when they worked together last year at the
Trevi Italian restaurant
inside the Forum Shops at the hotel.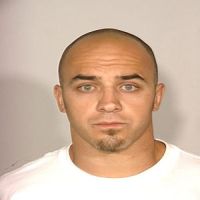 While detective don't exactly know the motives resulting in the unfortunate incident, they do say that a rock had been used in the slaying.
Authorities have also speculated that MySpace was used to link both the suspect and the victim as Hall is rumored to have listed Flamm as a friend.

Besides the above MySpace profile, Hall is said to have used following account found
here
, in which he claims to have been involved with a martial arts organization.