Victim was man's common-law wife's sister
:
Texas--A 27-year-old man has confessed to police that he sexually assaulted his common-law wife's 16-year-old sister during a camping trip.
Dustin Crenshaw, 27, of New Braunfels, told detectives that on April 11th, he entered the tent of the victim (who had passed out) and assaulted the drunk girl who had been sleeping.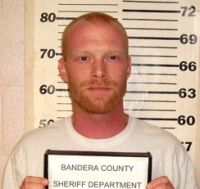 The next morning, the unidentified minor told her sister what had happened and they subsequently contacted police.

Crenshaw was arrested after confessing to the crime.