A firefighter/paramedic has been arrested by Florida police after authorities recovered child pornography and marijuana at his home in Valrico.
Adam C. Dinofsky, has been charged with five counts of use of a child in a sexual performance and one count each of possession of marijuana and possession of drug paraphernalia.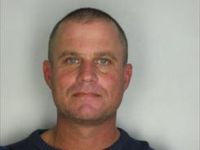 Dinofsky's bail has been set at $38,500.
While there are very few more noble positions than that of a firefighter I must say that I come across more people in that line of work charged in cases like these. I don't know what it is, the fumes or what but it's just mind boggling what the numbers are...at least on here anyway.