A 33-year-old Texas man, who was arrested several months ago, has
recently been identified
as a suspect in a series of sexual assaults involving a 5-year-old girl.
Paul Keith Struckman, of Arlington, has been charged with two counts of aggravated sexual assault, and two counts of prohibited sexual conduct after the victim told authorities that Struckman assaulted her "every time" she was with him.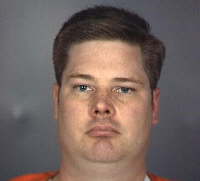 Bond has been set at $5.25 million, according to The Waco Tribune.