And brought along a friend
:
A Corbin, Kentucky man and a juvenile have both been arrested after police say they used MySpace to lure and rape a 15-year-old.
Christopher Wayne Kidd, 24, and the unidentified 17-year-old are believed to have used the site to set up a meeting with the girl, where the two allegedly sodomized and raped her.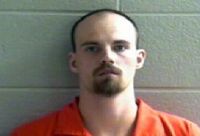 Both suspects have been charged with first-degree rape and sodomy.
Bond was set at $100,000 cash for Kidd.