A 22-year-old Massachusetts man has been arrested after police say he raped a 2-year-old girl and then slashed her thighs with a steak knife.
Christopher Mundell, of Athol, was taken into custody after the the mother of the child arrived home and found Mundell sleeping and covered with blood. She then rushed into her child's room and reportedly found "slash wounds" on her thigh.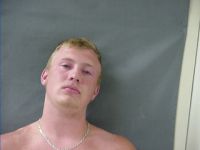 The toddler was quickly taken to the hospital where it was discovered she had been raped.

Mundell had been babysitting the child when the alleged incidents occurred.
Thanks to a tipster for both the MySpace profile and the original article.