A substitute teacher at the
Children First Preschool
in Hendersonville, Tennessee, has been charged with raping one of his students, a 4-year-old child.
Police say, Andrew C. Glidwell, 18, raped the little girl sometime on Friday at the
First United Methodist Church
, where the school is located.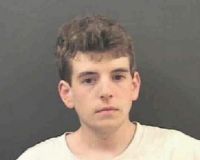 Clidwell, who is being held on a $150,000 bond, has been charged with two counts of sexual battery of a child.

Sadly, this is the second alleged crime this past week that has occurred at that preschool, which reportedly houses up to 160 children.