Alaska--A 25-year-old Christian school teacher has been charged by police on 14 felony counts of sexual abuse of a minor. 
Police say Jenson Seifert, of Anchorage, abused the 14-year-old boy multiple times which allegedly started during an overnight youth trip to the city of Alyeska.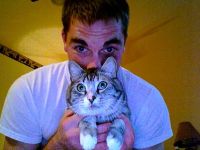 Seifert, who teaches 7th and 8th grade at the Birchwood Christian School in Chugia, is currently residing at the Anchorage jail in lieu of $100,000 bail.
Seifert has allegedly admitted to the allegations.
UPDATE: Thanks to a below commenter we now have another MySpace profile for Mr. Seifert found
here
.