North Carolina--A 27-year-old language arts teacher has resigned from her position at the
Williston Middle School
in Wilmington, after being charged with inappropriately touching a 15-year-old student.
Jessica Bailey Wishnask, who had two previous suspensions prior to her recent resignation, was found in a parked car (seats down) with a 15-year-old boy by a police officer who noted the two had been "in intimate contact" with each other.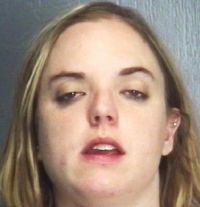 She has been released from jail after posting the necessary $40,000 bond.