A 19-year-old man St. Louis man has been charged one count of first-degree attempted statutory sodomy and one count of first-degree attempted statutory rape after being accused of attempting to molest a 3-year-old girl at the Dependable Home Day Care in St. Louis.
Police say the suspect, Thomas Washington, tried to assault the child but failed when the husband of the Day Care Owner walked in on the incident and stopped it. He immediately contacted police.
Although Washington was not employed by the center, he was said to have been there because his mother is friend's with the owner.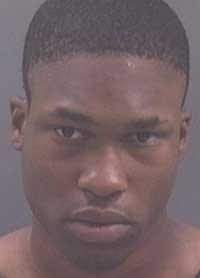 As you can tell by looking on his above MySpace profile, Mr. Washington was a sex obsessed nut case who also has a thing for gospel music.
Three other profiles for the suspect can be found here, here and here.
Bond was set at a ridiculous $50,000.