Alleged activity occurred last year
:
Illinois--A federal grand jury has indicted a Champaign man on three counts of receiving child pornography.
Michael Piccioli, 25, is believed to have used a p2p network to trade the illegal images between August and October of late last year.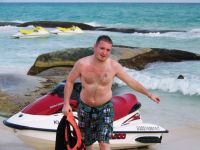 Piccioli has since been released on bond.

Besides his above MySpace profile, the former marine also maintained another MySpace profile found here.