Parents initially filed report
:
A 29-year-old North Carolina man has been arrested and charged with statutory rape after he purportedly had sex with a minor that he met using MySpace.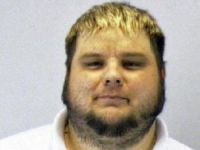 James Ray Broadway Jr., of Goldsboro, is alleged to have been communicating with the victim, who is believed to be younger than 16, before ultimately meeting up with her and engaging in sexual activity.
Bond was set at $100,000 on Friday.