Suspect thought he was chatting with "girl"
:
A 26-year-old New Jersey man has been arrested after allegedly soliciting a 15-year-old girl for sex through MySpace.
Mervin R. Leparre III, of Cliffwood, was arrested by police in the state of Connecticut on Thursday. He had traveled there because that's where the "girl" had told him she lived.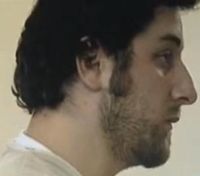 Luckily however, there was no girl but instead an undercover officer who had posing all along as the minor on MySpace.

Leparre, who is married, has been charged with criminal attempt to entice a minor and criminal attempt to impair the morals of a minor.