Tennessee--A 21-year-old
Parkridge Valley Hospital
nurse has been arrested on statutory rape charges after she allegedly
engaged in sexual activity a with a minor in the adolescent unit
.
Kase Christine Dilbeck, of Dayton, is said to have befriended the unidentified patient sometime in 2008 after "caring" for him.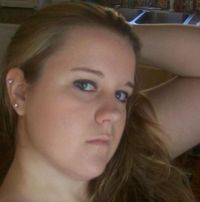 The investigation into Dilbeck is said to have begun after a photo of the two was discovered by a former patient.

She was released quickly after posting $5,000 bond.