A 27-year-old Georgia man has been charged with molesting his 6-week-old daughter.
Casey J. Todd, of Roopville, was arrested last week when the child was rushed to the hospital because of severe injuries including a fractured skull and a broken leg.
Later, it was learned there that the 2-month-old girl had been sexually assaulted.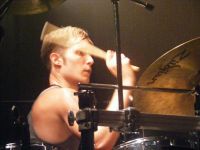 Todd has since been charged with aggravated child molestation, aggravated battery, and first degree cruelty to a child.

The baby is said to be recovering and is currently in the custody of the Division of Family and Children Services.