A 23-year-old Galveston, Texas has been arrested he allegedly
drove 240 miles to have sex with a 12-year-old girl
at a motel.
Curtis John Weersma, was taken into custody earlier this month after the girl told a counselor about what had happened.
Weersma is being held without bond on the aggravated sexual assault of a child charge.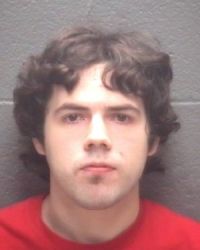 Besides the above MySpace profile, Weersma also maintained an older one found here.
Weersma is just the latest in a slew of recent child sex related arrest than I've covered here over the years involving young white guys in their 20's who are obsessed with cartoons, especially anime.
I'm not kidding either, it just all seems rather strange to me. But I've noticed it, believe me.