A 35-year-old father of two has been arrested in his home state of Nebraska after allegedly soliciting someone he believed to be a 13-year-old girl online for sex.
James Allen Handsaker, of North Platte, wasn't actually chatting with though with a young girl but instead an undercover police officer posing as one.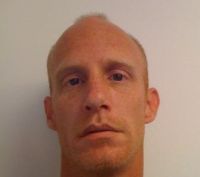 The 6 ft 5. man will have a lot explaining to do later today, as to why he attempted to cheat on "the best woman in the world" with a little 13-year-old girl.

Handsaker is currently being lodged at the Sarpy County Jail.