Phillip Evans, Jr., of Dade City, is alleged to have sat down next to boy who had been lying on his bed watching television.
Police say Evans then pulled the boy's shorts down, rubbed his buttocks and began to masturbate himself.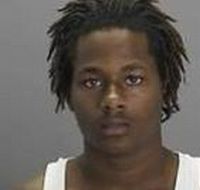 The mother of the child told investigators she walked in on the whole incident.

Evans has since been charged with lewd and lascivious molestation and is currently being held without bail.