Suspect employed at Las Vegas Middle School
:
A substitute teacher from the state of Nevada has been arrested on child pornography charges.
Aaron Ringewold, 26, of Henderson, was charged with 17 counts of possession of child pornography after a rather lengthy investigation by local detectives.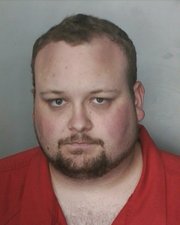 Ringewold is said to have been employed as a long-term substitute teacher at O'Callaghan Middle School in Las Vegas.
Police are asking anyone with additional information to contact them at 267-4750.