Idaho--A 45-year-old former substitute teacher has been arrested after allegedly
soliciting sex online from someone whom he believed to be a minor
.
Scott Alan McQuigg, of Boise, was taken into custody and held on $100,000 bond.
According to officials, McQuigg had been conversing online earlier this month with an officer posing as a minor when he suddenly turned the conversation into a sexual nature. He subsequently set up a meeting with the "girl" and later when McQuigg showed up he was arrested by police.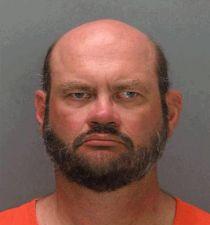 McQuigg had purportedly been teaching at Centennial High School in Boise late last year.

Another suspect, 45-year-old Daniel Aaron Cooper, also of Boise, was arrested during the same sting.