A 19-year-old was sentenced earlier this week to serve at least 28 years in prison for
repeatedly raping a 12-year-old
that he met while using Xbox Live over the Internet.
Codey R. Hawks, of Burton, Michigan, was sentenced after traveling to Ohio to have sex with the boy at his home beginning in January of 2008.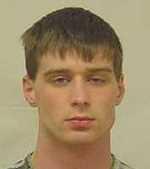 Hawks had stayed at that home for three long nights where the repeated rapes occurred and apparently with no objection to whomever his guardian was.

The now-out-gay pedophile has also been required to register as a sex offender every 90 days for the rest of his life.