Suspect arrived at predetermined location
:
A 25-year-old school bus aid from South Dakota has been arrested by Sioux Falls police after they say he solicited sex online from someone whom he believed to be a 14-year-old girl.
Curtis Wegner, of Sioux Falls, was apprehended by authorities after a month long investigation into his online activities.
Of course like so many of these types of cases that I have covered here over the years, there was no actual 14-year-old girl but instead an undercover officer working for the Minnehaha County Sheriff's Office.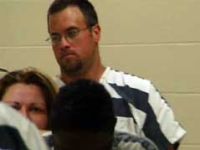 He was arrested at a local park where he and the "girl" intended to meet for sex.
Besides Mr. Wegner's above MySpace profile he also maintained several other non existent ones found here, here and here.