Investigation started in March
:
A 34-year-old California man had his home raided by FBI agents on Tuesday after they say he possessed images of children as young as three engaged in sexual acts.
Justin Paul Gladding, of Fresno, was reportedly taken down after an agent accessed a file sharing program on the Internet and started to browse through Gladding's shared files.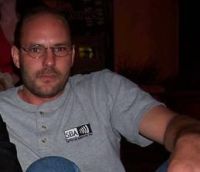 A screen name operated by Gladding led investigators to his Northwest Fresno residence where they later reportedly tracked him for 5 weeks.