A Texas man is in police custody after they say he shot and killed his girlfriend, their 2-year-old daughter and another man at an apartment in San Antonio.
Christopher Allgood, 30, of San Antonio, is alleged to have killed his girlfriend, Courtney Gass, 26, the couple's daughter, Anika, and another unidentified adult male.
All three were killed around 3 a.m on Sunday morning, say police.
Allgood, who was found in a parking lot holding an AK-47 assault rifle, is currently residing at the Bexar County Jail in lieu of $205,000 bond.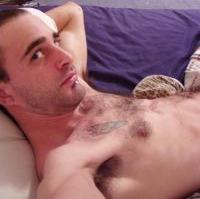 If charged and convicted with all 3 murders, he could face the death penalty.

Besides his above now deleted MySpace profile, Allgood also operated several other accounts for his struggling need to be identified as an artist.