Suspect found with condom, brass knuckles
:
Missouri--A Springfield man has been taken into custody after allegedly soliciting sex online from someone whom he believed to be a 14-year-old girl.
Using the screen name, "
csncreeper
", Jeffrey Dale Wommack, 25, is accused of contacting the "girl" and encouraging her to masturbate.
He then reportedly arranged to meet her at a car wash, where he planned on engaging in sexual activity with her.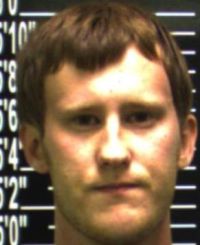 Wommack however was duped from the start, for there was no actual girl but instead an undercover officer posing as one.
He was arrested after arriving at the car wash.