Investigation ongoing, say police
:
Police in the state of Louisiana arrested a Boyce man this past week after a so-called "lengthy investigation" into his involvement with child pornography.
Brian Edward Naviaux, 25, was apprehended by officers after they say he downloaded numerous images of children engaged in sexual activity over the Internet.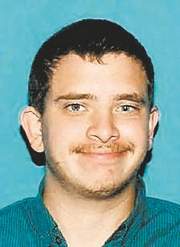 Naviaux, who is both a firefighter as well as a medic, is still under investigation and authorities are asking anyone with additional information into his activities to contact them at (318) 473-6727, Crime Stoppers at (318) 443-7867 or contact the local Sheriff's Office.