UK--An 18-year-old woman has been arrested after detectives say she murdered her 22-year-old boyfriend at her home in Bridgend, South Wales.
According to
The Guardian
, police believe Kat McGrath stabbed to death her boyfriend, Alyn Thomas, following an argument they had while under the influence of alcohol.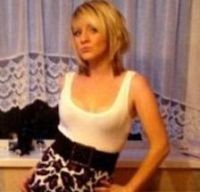 Thomas was reportedly found lying in a pool of his own blood apparently suffering from multiple stab wounds.

Meanwhile, McGrath was said to have been out celebrating her exam results when the argument ensued.

Not surprisingly, both McGrath and Thomas can be found writing to each other back and forth on their respective profiles.