Sheena Thompson of Wilmington, was taken into custody and charged with felony theft, possession of marijuana and possession of drug paraphernalia.
Nice huh?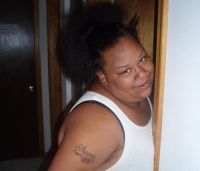 Anyway, officers later found out that she was wanted on two outstanding warrants.

Thompson's employer, Right At Home, told the Delaware Online that she had been hired late last year following a "thorough background check."

Apparently the thorough background check didn't include her above MySpace profile, which at the very least should have given someone pause before employing her in such a field.

Thompson's shady behavior had actually been uncovered by a family member of the patient who had been monitoring the situation thorough a surveillance camera placed in the home.