Police in the state of Virgina have arrested and charged a Springfield man after
he allegedly engaged in sexual activity with a 14-year-old girl he had met on MySpace
.
Stephann Kamau, 23, was taken into custody following an incident in which he reportedly picked up the girl at her home in Maryland and subsequently took her back to his place where they engaged in sexual intercourse.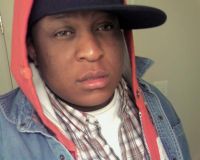 Investigators say Kamau met his victim on MySpace and the two began to converse back and forth which ultimately led to the meeting on July 28th.

Kamau was arrested August 5th.