A 24-year-old New Mexico man could face up to 15 years in prison after police say he downloaded child pornography on his personal computer.
Zebulon Benne, of Clovis, is alleged to have downloaded the images that are said to be of preteen children engaged in sexual acts off the Internet.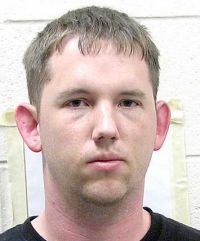 The senior airman stationed at Cannon Air Force Base currently faces 50 counts of sexual exploitation of children and 10 counts of manufacturing child pornography.
Besides the above MySpace profile, Mr. Benne also maintained access on several other sites all found below:
Facebook
RateMyBody
Xanga
LiveJournal