Man admits to charges
:
Police in New York have arrested a 19-year-old man after he allegedly took pornographic pictures of children while he supervised them at a YMCA in the city of Corning.
Bryan Griswold, of Corning, admitted to detectives that he took sexually explicit photos of three children, ages 2 to 4, while "babysitting" them while their parents were using the facility.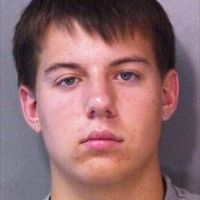 Griswold told officers that he also downloaded various images of child pornography over the Internet and possessed images of two female relatives who were only 2 years of age.

He also sexually assaulted one of those relatives, police say.