Texas--A 28 year old San Antonio man has been arrested by state police after allegedly sexually assaulting a 16-year-old girl he had been corresponding with over MySpace.
Police say Shaun Eric Branson posed online as an 18-year-old male, found his intended victim and quickly sent the her a message over Myspace.
After chatting with each other for some time the two agreed to meet where they later engaged in sexual activity in the parking lot at a local Wal-Mart.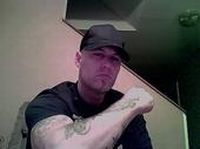 The victim reportedly learned of Branson's real age after the two went out to dinner and the suspect ordered alcohol.

Branson is also accused of sending her threatening text messages suggesting he was going to kill her.

According to WOAI, Branson has been arrested in the past for injury to a child, assault and drugs charges.