A 25-year-old Australian camp counselor could face up to life in prison after detectives say he molested at least three boys in the the state of Texas.
Scott Zirus, of Pinjarra, Western Australia, was apprehended by authorities on August 20th following a joint investigation by detectives from the WA's child abuse squad and the members of the Department of Child Protection.
He was arrested at the San Antonio International Airport while trying to board a plane bound for Australia.
Police say they have also received numerous complaints through CrimeStoppers and fear there may be more victims out there.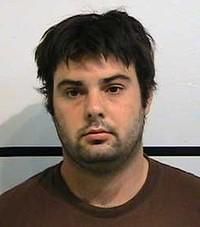 Agents with the US have also unearthed these post made on a MySpace forum in which Zirus had declared he was a member of the Shadoran movement in which he stated that "8 out of 10 boys are bisexual"
Zirus has since been charged with aggravated sexual assault of a child, indecency with a child and sexual abuse of a child under 14 years old.
Anyone with additional information is asked to contact CrimeStoppers at 1-800-333-000 or if you feel more comfortable I suppose you can also do it online
here
.
**Information corrected from previous post**
UPDATE
: Zirus gets 40 years, accepts plea deal.