Police in the state of Illinois have arrested a 20-year-old man following an undercover investigation into child pornography.
Gregory J. Mexin, of St. Charles, is accused of participating in the distribution of child pornography after his computer was discovered by police activity downloading the material.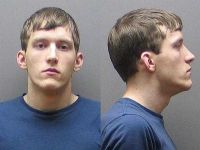 Three computers were taken from Mexin's residence and a forensic analysis of their finding could result in more charges.